The heading page of your spot with your accomodation
The spot pages display all the information collected by WhenWhereKite (Statistics, videos, reports, etc.). On the one that corresponds to the location of your accommodation, the photo of your establishment is displayed at the top of the page, in panoramic format, with a clickable mention that refers to your website (or your Facebook page).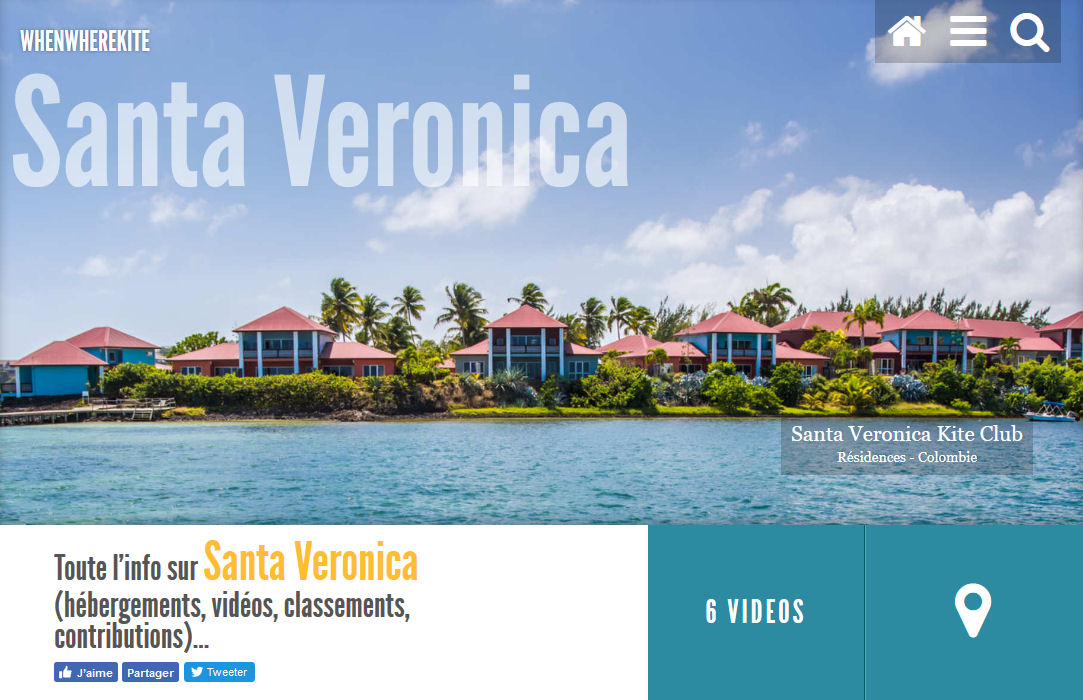 Only one Premium offer is available per page spot. You have the exclusivity of this strategic positioning.
Display on interactive map (if exist) in the marker.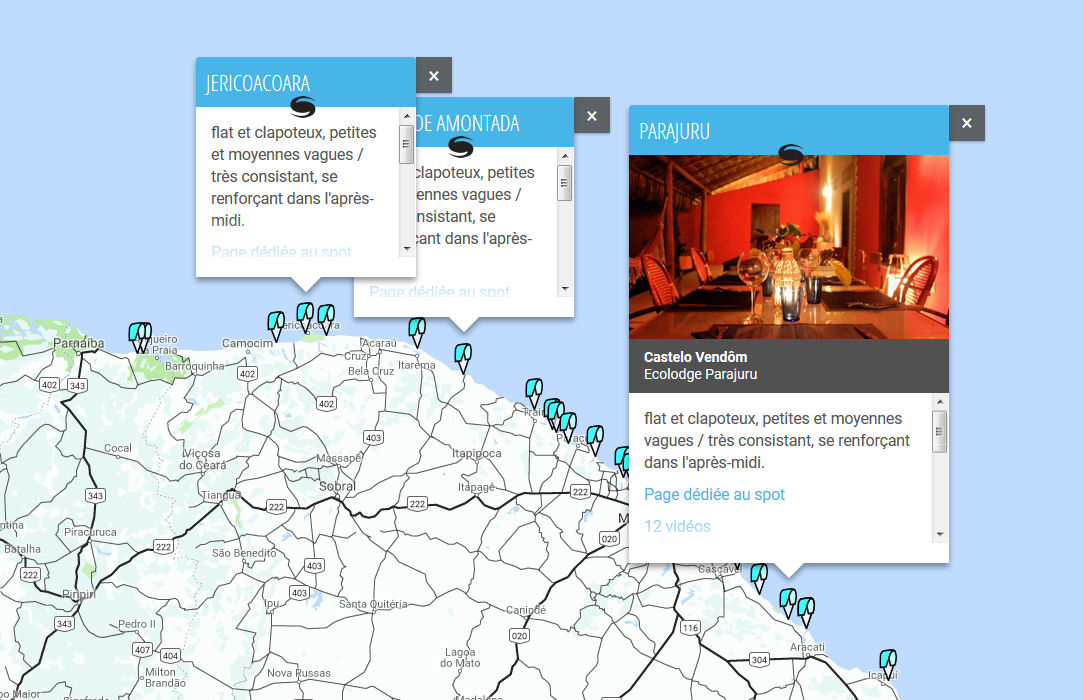 Publication on satellite sites
Display on video.wwkite website on the spot concerned.